Glass History
I love planes. They have such an important role in our state history and my family history. I worked with Kevin Walls of East Haddam on these gems. Each series gets capped at 13 and each plane gets signed and numbered.
A-10 Warthog
You can not imitate the sound of a Warthog opening up. This salute to the A-10 Warthog has exquisite details and working parts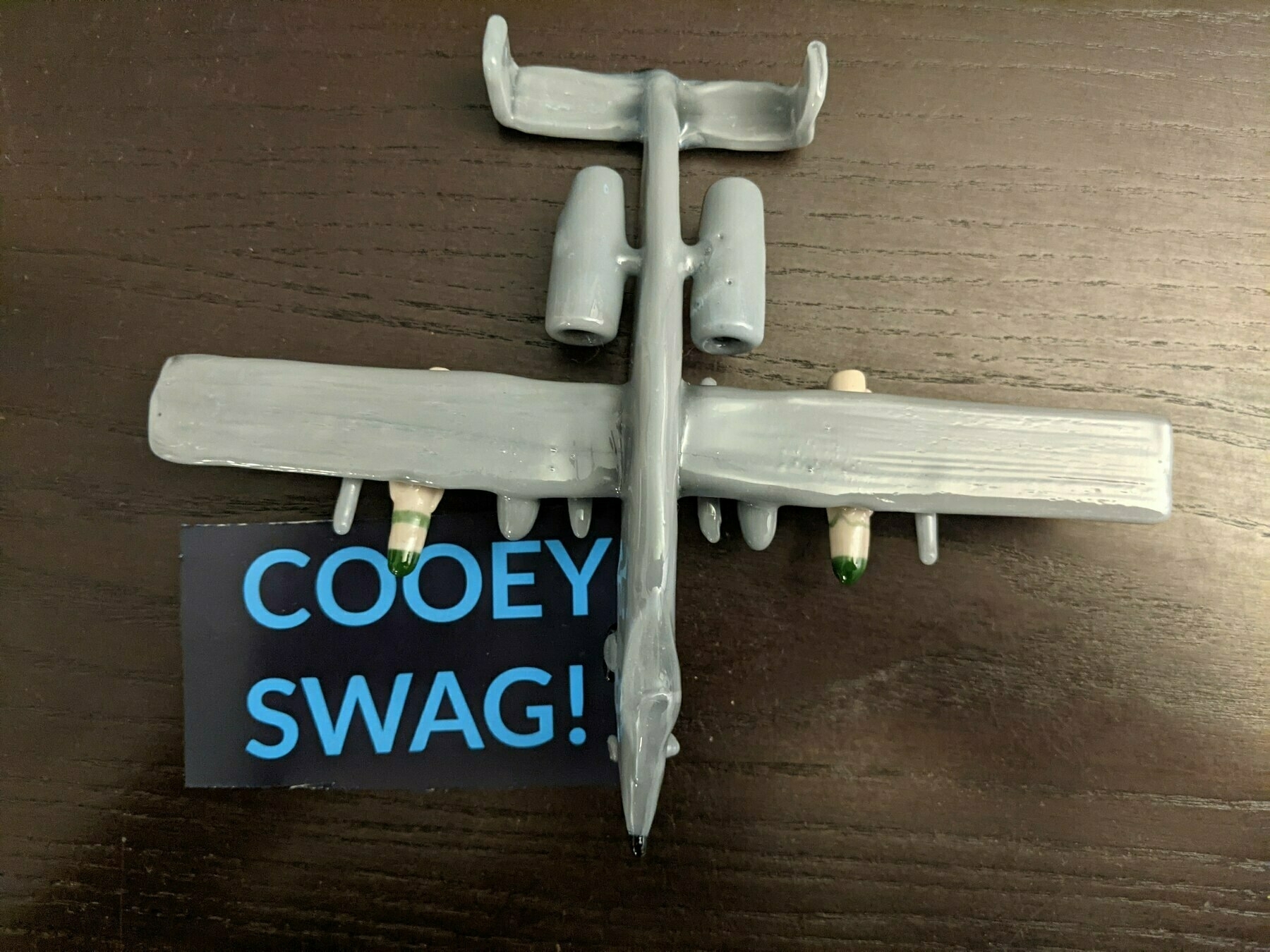 A-10 Warthog
A World War II gem. The p-51b helped to revolutionize avionics
---
Stickers
I am lucky to live in East Haddam, CT. So many artists gravitate to the area which sparks wonderful collaborations. For the 2021 edition of CUI stickers series we worked with Kristin Haddad of Killustrate, LLC. on a collab.
Happy to announce the first set of stickers have hit the press and you can rock them out now or even add a custom logo for your company. We also offer full print door decals and framed posters.
Kristin and I really excited for you to check out our work. Even more excited to see it out in the wild. So help us spread a little love to local artists by keeping your CUI policies compliant but not boring.
Stickers are Copyrighted 2021 by ReVIEW Talent Feedback System, LLC
Prices
1 for 3
2 for 5
Full set (2 each) $28
Logo: $50

---

CUI Key

Unlock the key to your awareness efforts with the most memorable stickers in the DIB

---

CUI Padlock

Let the world know you lock up your goodies in only the finest FIPS-140A Fashion

---

---

CUI Alien

You heard illegal aliens might exfiltrate CUI….You had no idea

---

---

M4

We know the M4 speaks to you. Keep it close to your CUI

---

CUI Rocket

Blast off to the next stage in your CUI policy with our Rocket Ship

---

CUI Eye

Keep only Authorized Eyes on Your CUI

---

Submarine USB Stick

Let your Encrypted CUI sneak under the radar with this stylish USB sticker

Full Monty

Get two of every sticker for just $28.00

---

Sticker Sheet

Get any sticker in a sheet for $28.00

---

Wall Posters and Decals

Get an 8x10 decal or framed posters to mark off your CUI Enclave. Come in 8X10 but custom printing available.

Decals = $35.00

Framed Posters =$80.00

---

Customize with Company Logo

Email a High Resolution to greg@reviewtalentfeedback.com. Our featured artist will add it to your chosen product (only company name available on USB stick).